Student Spotlight
---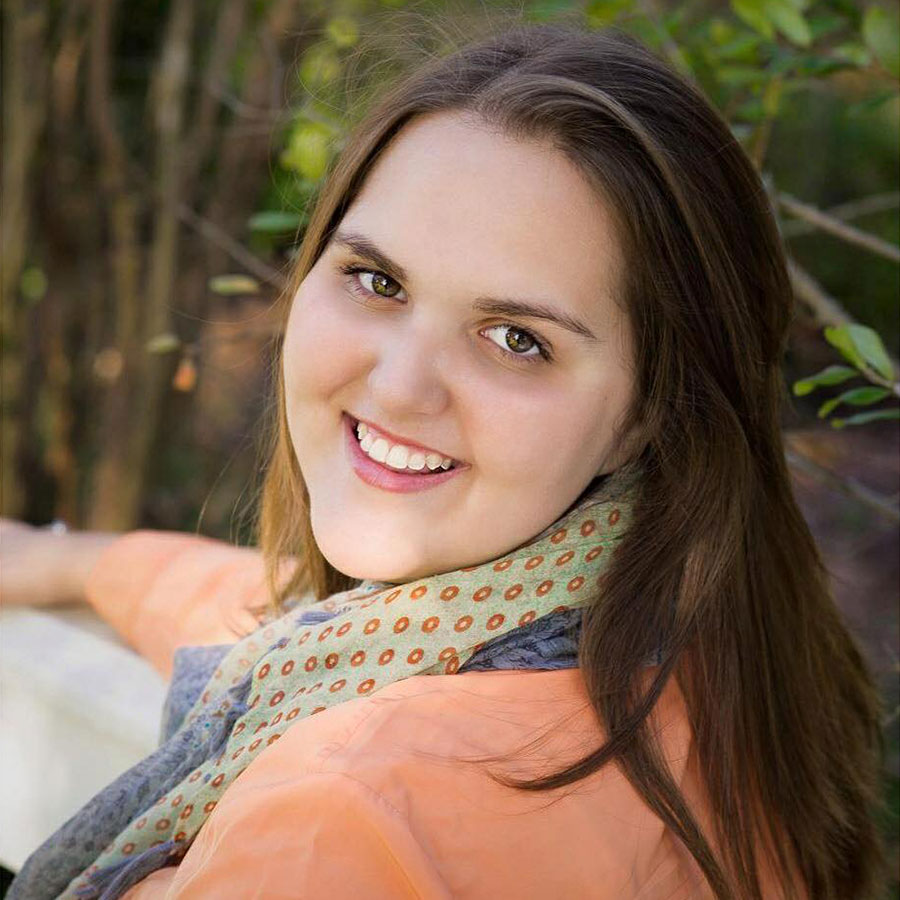 Anika Eidson
-
Anika Eidson chose Animal and Dairy Science because of the diversity of options that are provided during and after college. She knew that this major would give her the best opportunity for my future career. Anika wants to better understand cancer and how it can be treated in both animals and humans. She plans to become a veterinary oncologist and researcher. Anika says the faculty and staff in the department is what she loves about Animal and Dairy Sciences. "The people in the department are always so welcoming and every one of them has an open door policy, even if you are not currently in one of their classes. I'm never afraid to go to someone's office to ask for help or advice. They are always willing to help me find opportunities to gain experience or just sit down and talk with me. The people in the department are a huge part of why I am so glad I chose this major and university." Anika appreciates the feeling of home that MSU provides. "It was my first football game at Davis Wade stadium against a SEC team and we played LSU. I have attended plenty of SEC games over the years, especially Auburn and Vanderbilt games. When I toured MSU, I had the same feeling, but it never hit home until that day. I felt so at home. We were family from the second bully came out to the end of the Alma Mater. We were family before the game started and long after the game ended. We lost that game, but had I not been there to see the score, I would have had no clue. Since that day, I cherish the atmosphere we have at MSU every day and I know that we are a family no matter what happens." Anika defines her experience in Animal and Dairy Sciences as very hands on and so much more than she expected. "The faculty and staff are always there to support you and they never want to see you fail. If I had the option to change my major, I would not contemplate it for even a second. The experience and knowledge I have gained, in my opinion, is second to none."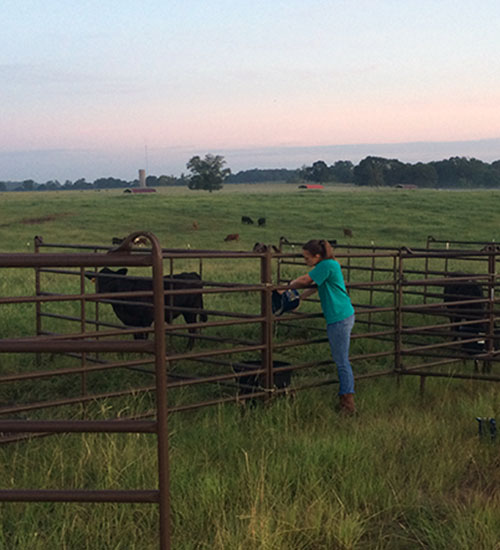 Breanna Watson
-
Breanna is a junior in Animal and Dairy Science. Last year she interned with the Mississippi Agricultural and Forestry Experiment Station's South Mississippi branch unit in Poplarville, MS. Breanna enjoyed working with Dr. Daniel Rivera and the staff at the Experiment Station. She particularly enjoyed the experiment of working with cattle. At MSU, she took Animal Science the first semester of her freshman year where she learned a great amount about cattle and how to handle them. She was able to use that knowledge and apply it to her internship while working with cattle at the experiment station. Breanna desires to obtain experience working with several types of animals and apply that experience to her overall career goal as a Veterinarian. This internship has offered her the opportunity to gain the experience anticipated with large animals. She learned a lot during her internship, but time management was the biggest lesson. Breanna balanced her time between online classes, working, and taking on this internship.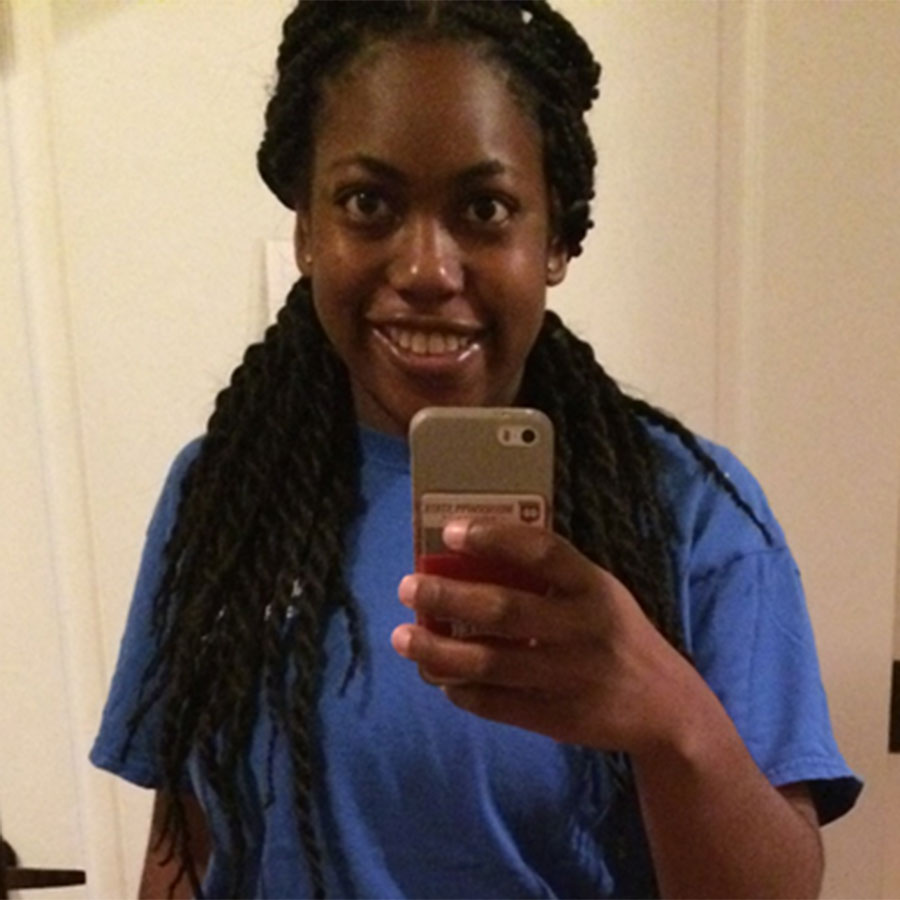 Brittany Franks
-
Brittany Franks is working with tigers, lions, and cougars during the summer of 2016. The Animal and Dairy Sciences major landed a job at Big Cat Rescue in Tampa, Florida. She said that classes like companion animal have helped her during her internship. Brittany has always loved animals. She chose animal and dairy sciences because she wants a career where she can take care of animals and nurse them back to health. She chose Big Cat Rescue to gain experience working with different types of animals.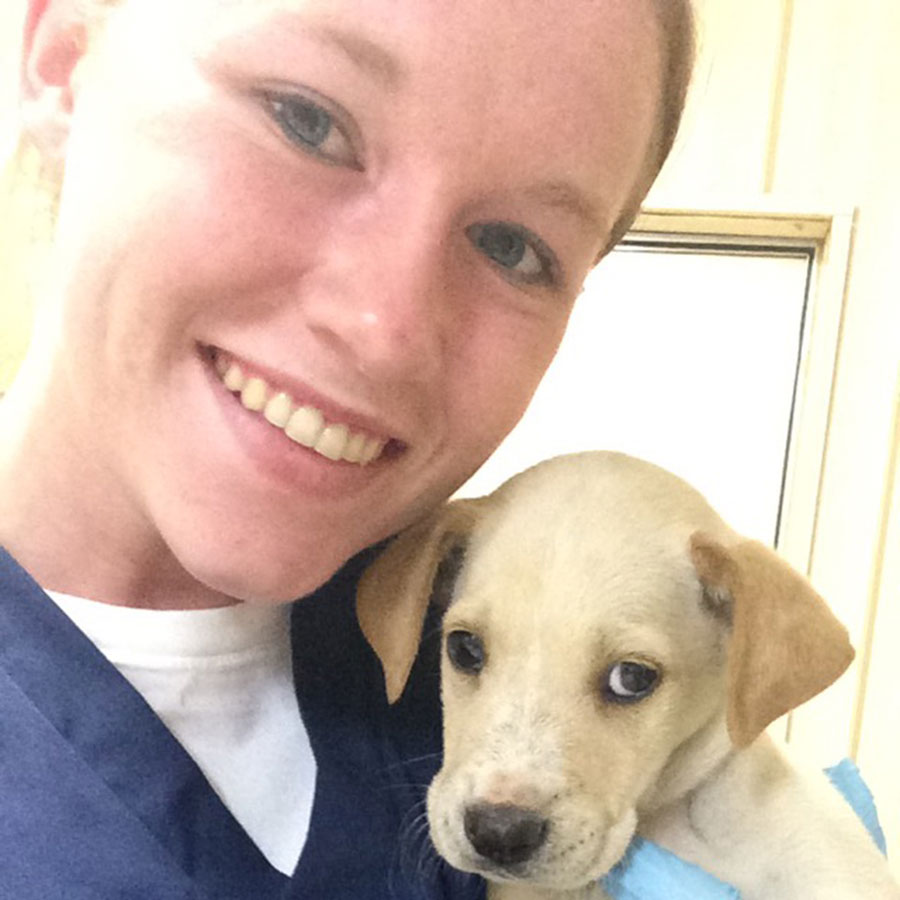 Caitlin Light
-
Caitlin Light has always loved animals. That's why she chose Animal and Dairy Sciences. She hopes to attend veterinary school one day. She selected the ADS major because of the department's hands-on approach. And hands-on it has been. This summer she interns at the Carolina Forest Veterinary Hospital in Myrtle Beach, South Carolina. She works alongside veterinarians each day in a clinical environment. She said she loves the atmosphere and embracing new challenges. "It's been an adjustment shifting gears and stepping out of my comfort zone. I may think something should be done one way. This experience opened my eyes to all the different solutions there are to a single problem." The experience has allowed Caitlin to see how different clinics are managed. "It has been an amazing opportunity. Working for a larger practice, I see how they perform certain tasks and procedures compared to smaller clinics," she said. Caitlin attributes her professionalism and passion to the animal and dairy science faculty at MSU. "They have guided me through this process. MSU has instilled in me so many different values and life lessons that I apply everywhere I go," she said.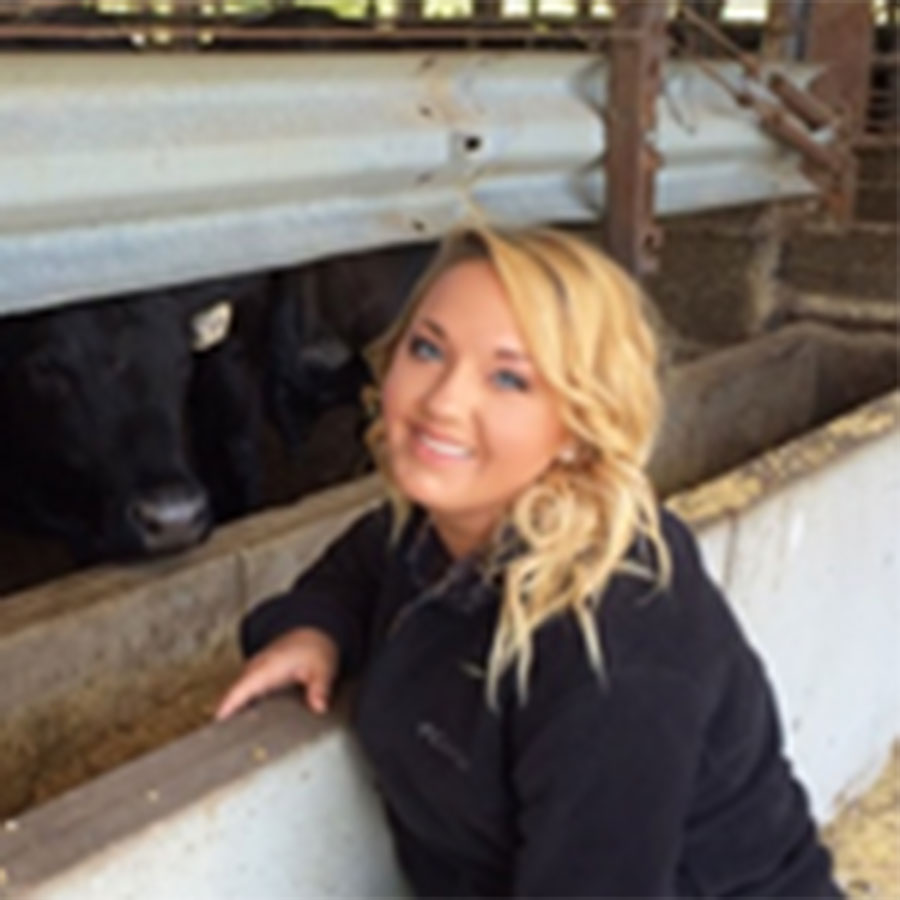 Cassie Nicole Tabler
-
Cassie Nicole Tabler is interning at the MSU Horse Unit. She is an animal and dairy sciences major. Her favorite part of the internship is being around the horses. She says MSU has prepared her well for her internship. "MSU taught me about operation management," Cassie says. She's been around livestock her entire life. That familiarity led to the selection of her major and her choice of internship. "I grew up on a horse farm and I wanted to see how another equine facility operates and learn from it." She says she looks forward to working with the colts after weaning. "I am excited to work on my training skills."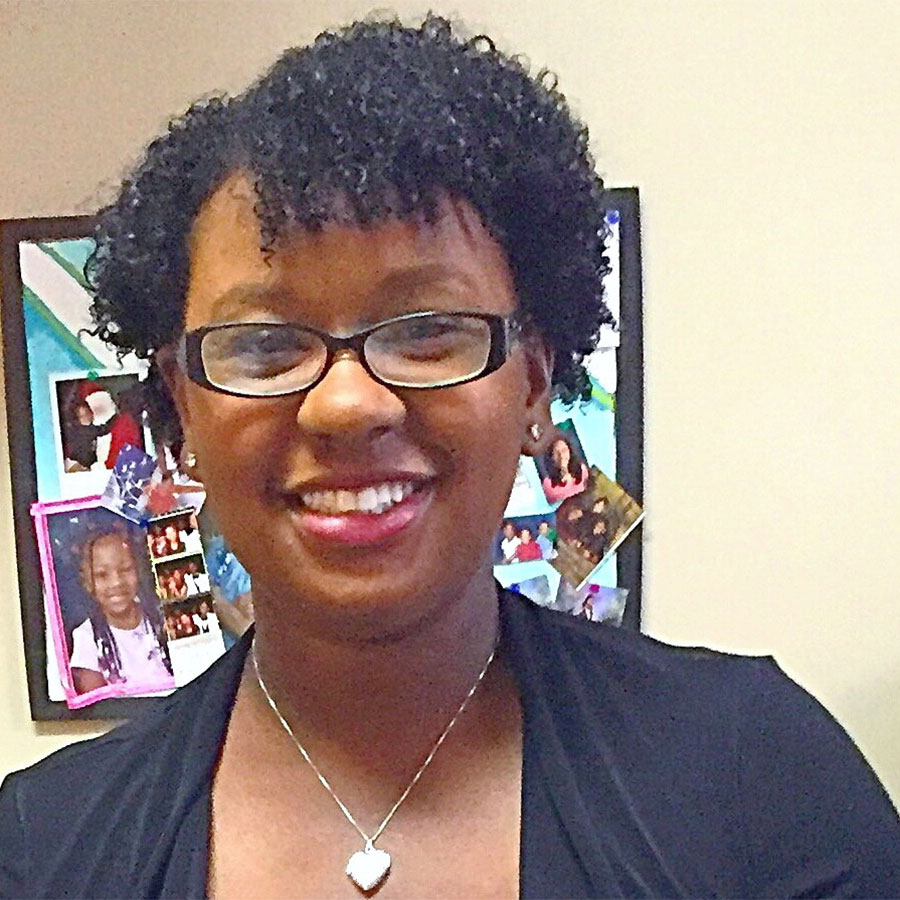 Dorothy Cottonham
-
Dorothy Cottonham is animal and dairy sciences major. Her friends call her DeeDee and she's always had a love for animals. She hopes to become a vet one day. This summer, she cares for sows and their growing piglets. "I took an academic course called swine science taught by Professor Shengfa Liao. This course taught me about pigs and their behavior." After that, she earned a paid internship at a swine breeding farm in West Point. "The experience is valuable even though I don't plan to pursue a career in the industry. I see several aspects of the industry and have the chance to work with some great people. The swine industry would not be as successful as it is without its dedicated employees."
Erin Doll
-
Erin is a senior majoring in Animal and Dairy Sciences. Last summer she had the opportunity to intern with Safari4u Veterinary Program in Cintsa, South Africa. The internship is designed to provide a broad and comprehensive understanding of animals in the African context. Throughout this program she was given the opportunity to work with local domestic animals, livestock, and wildlife. Her responsibilities ranged from assisting with game capture to working on various community outreach projects. The program is under the supervision of a program vet and in coordination with many individuals in various sectors of the animal industry. This wide range of experiences will be invaluable to Erin as she works toward her goal of becoming a veterinarian.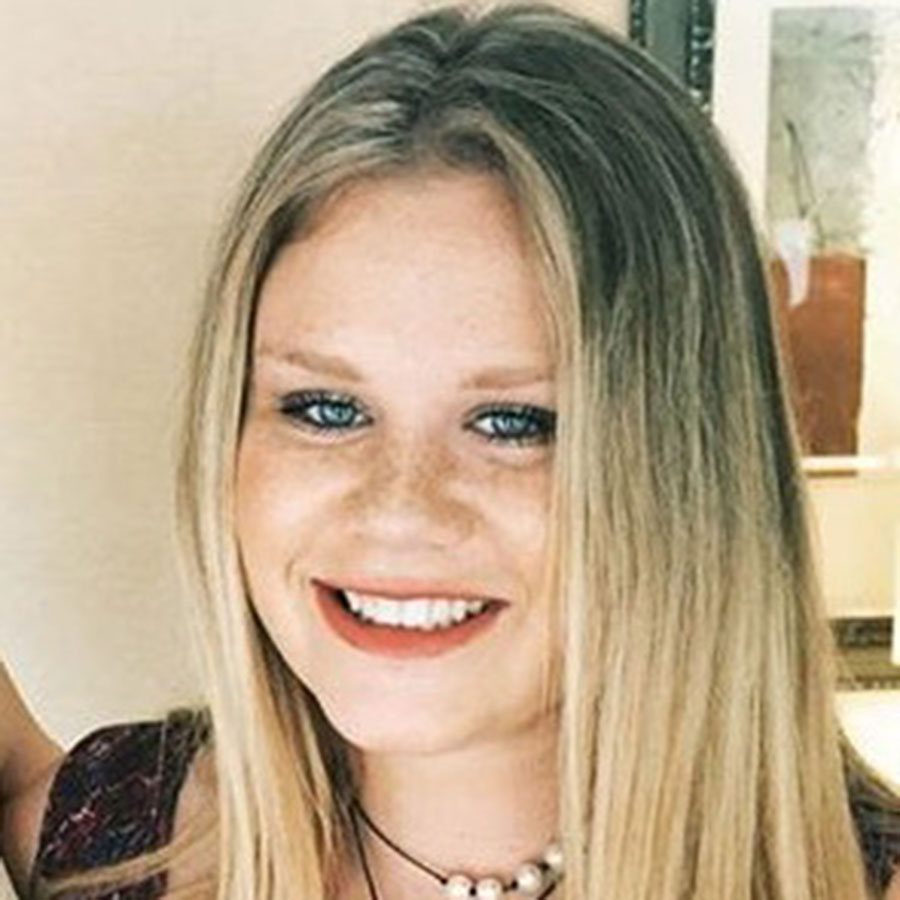 Gianna Ciotoli
-
Gianna Ciotoli has a passion for agriculture and animals. That's why she chose the animal and dairy sciences major, pre-veterinary concentration. She hopes to one day become a large animal veterinarian. "Agriculture is our wisest pursuit and it will always be needed for survival," she said. Gianna wants to contribute to improved animal welfare in animal production. She hopes to inspire future generations. "I would like to show how rewarding the agriculture industry can be," she said. Upon graduation, Gianna hopes to attend vet school. "Since I was three-years-old I have had a passion for animals. I have always wanted to be a veterinarian. It is a big step that I have worked for my whole life so far. I am excited to see where my future takes me," she said. Her favorite part of the college and major is the close-knit group that she calls family. "Everyone is friendly and approachable. The professors are incredible and genuinely care about their students," she said. She also appreciates the hands-on experience. "You work with all sorts of animals and you learn things that you will carry with you forever," Gianna said. As an out-of-state student from Tampa, Florida, Gianna had concerns about being so far from home. "A defining moment for me was finally feeling comfortable and like I belonged. My ADS major really helped me with that. Once I started taking ADS classes, I met amazing people that made me feel like I was at home. A sense of belonging is crucial to a student in college and I thank my major for that feeling," she said. Gianna also provides prospective students with good advice. "I would tell students that it was the best decision I have ever made. If you want a future in agriculture, it will be your best decision, too. My major has amazing professors, personable class sizes, and offers hands-on experiences. The clubs and organizations within the department are rewarding. There are countless opportunities to get involved. If you are looking for a family inside your major, this is definitely the program for you," she said.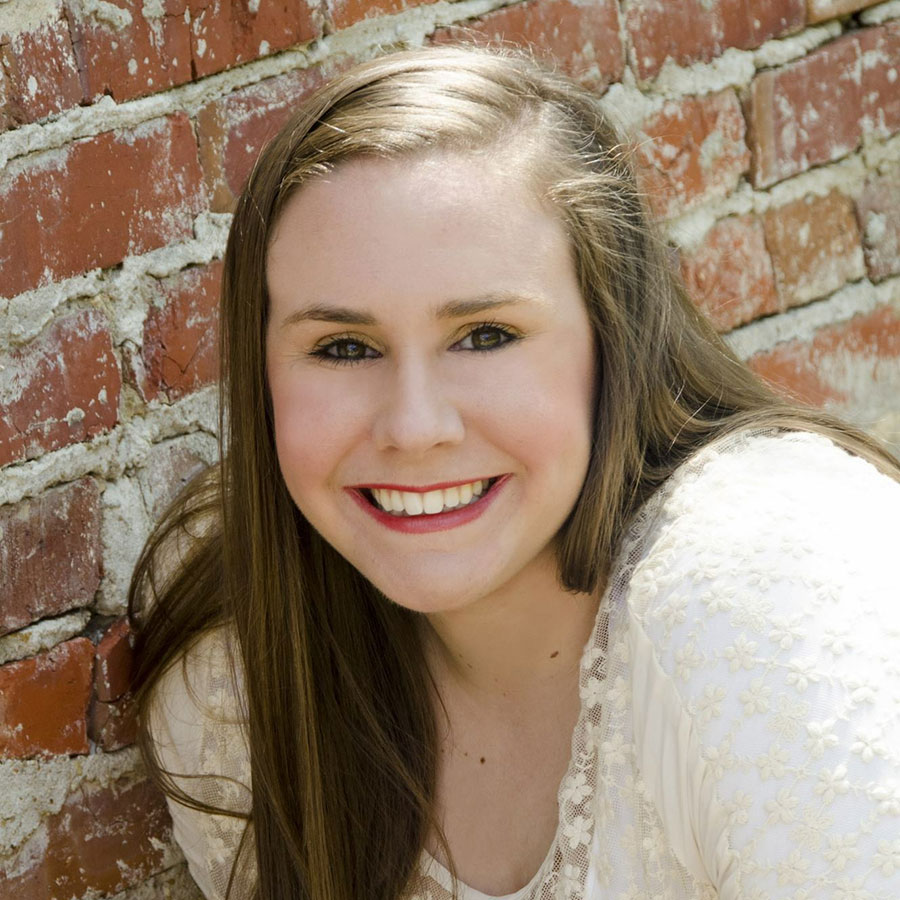 Janiece Pigg
-
Janiece Pigg chose Animal and Dairy Sciences because she grew up around dairy cattle. Her neighbors owned and management a dairy farm and she spent a great deal of time at their farm. She joined 4-H because of that interest. In 4-H, she participated in Dairy Bowl, judging, showing, and National Congress. "4-H expanded my knowledge of agriculture and more specifically the dairy industry," she said. Janiece is an agricultural ambassador, hoping to teach consumers about how food gets from farm to table. Her favorite part of the major is the hands-on aspect of the curricula. "Students don't just sit in the classroom and memorize facts. We are in the lab and at the farm learning how the industry will be once we leave MSU," she said. Janiece is excited about the future. She tells potential students to be prepared for the hardest, yet most fun and rewarding ride of their lives. "There are so many chances to get involved within the Department of Animal Dairy Sciences. There are so many paths you can take with this major. You can go as far you want in ADS. The faculty and staff will give you everything you need to succeed. It will be up to you to make something that is already good into something ten times better." After graduation, Janiece plans to work in dairy production management. She would also like to own and manage her own farm one day.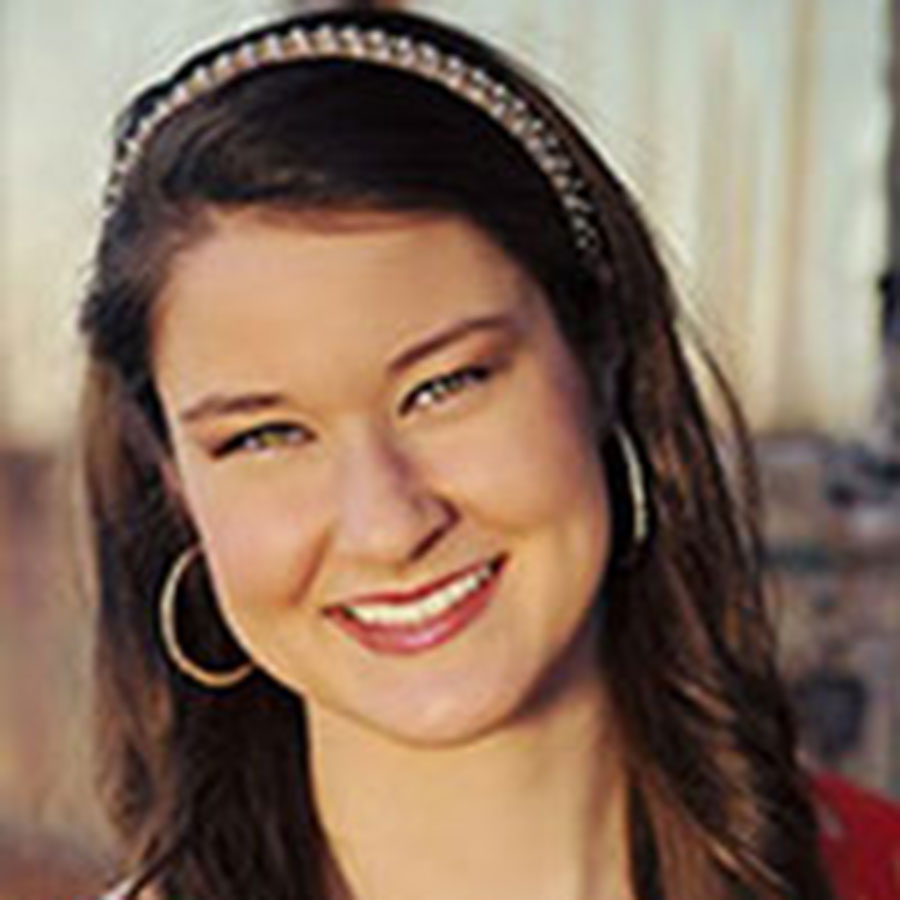 Kate Parsons
-
Kate Parsons majored in Animal and Dairy Sciences to prepare for veterinary school. She also saw it as a chance to step outside of her comfort zone. Kate had no previous experience working on a farm with livestock. Now, MSU's H.H. Leveck Animal Research Center feels like home. After veterinary school, Kate would like to work in developing countries and share her passion for knowledge of animals. During her undergraduate years, she hopes to volunteer and intern at vet clinics, animal shelters, or zoos. Her favorite part of the major is the hands-on experience through clubs and labs. Her most defining moment during her college career was the Little International Livestock Show hosted by Block and Bridle. "I had never even gone to a livestock show, and now I was in one! It was a great experience where I met my best friends." Kate encourages potential students to go for it. "The faculty is amazing, the classes are interesting, and the students work hard. Animal and Dairy Sciences has so much more to offer than just an avenue for veterinary school. MSU offers many opportunities for students to succeed in this major, college, and university," Kate said.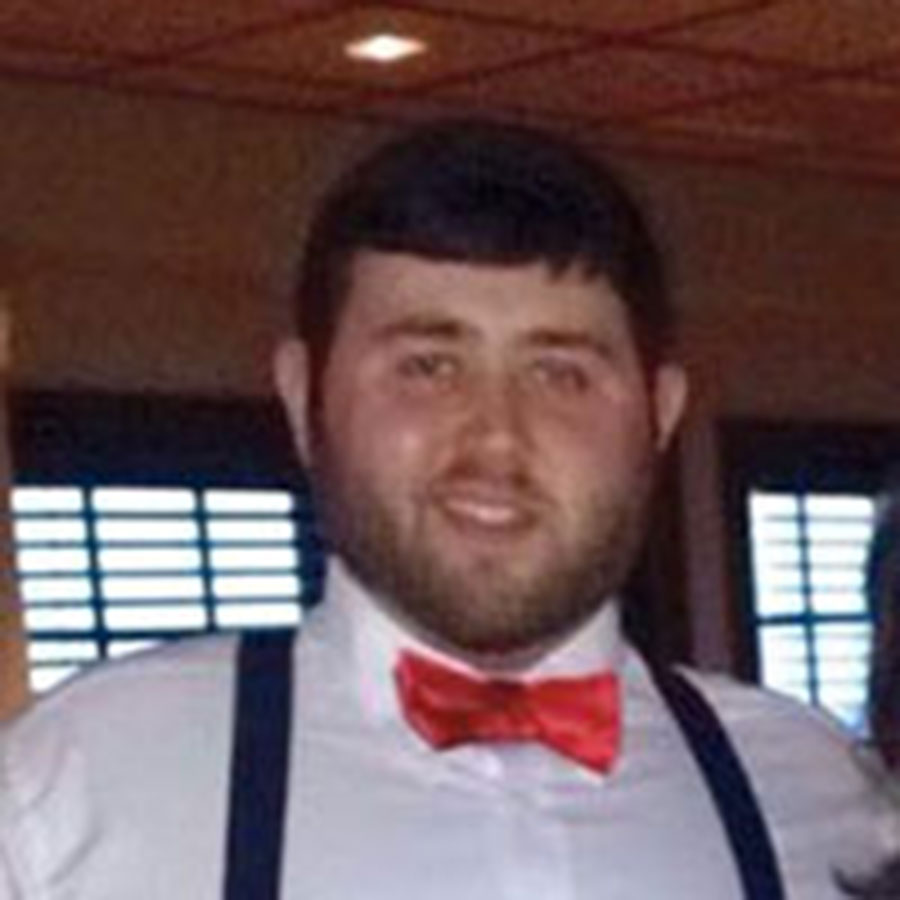 Matthew Clem
-
Matthew Clem has a lifelong dream of becoming a veterinarian. He is currently pursuing that dream by majoring in animal and dairy sciences. "This major offered so many hands-on opportunities from the start. That's what intrigued me the most," Matthew said. He also likes that classes are small enough that the teachers get to know the students personally. His defining moment at MSU was his first animal science class, primarily conducted at the H.H. Leveck Animal Research Center. "It was this class that made me realize I had chosen the correct university and program of study for my college career," Matthew said. He also has a word for potential students. "This major isn't just for future vet students. Graduates can pursue many other career paths. Also, the professors truly care about students and want them to succeed," he said.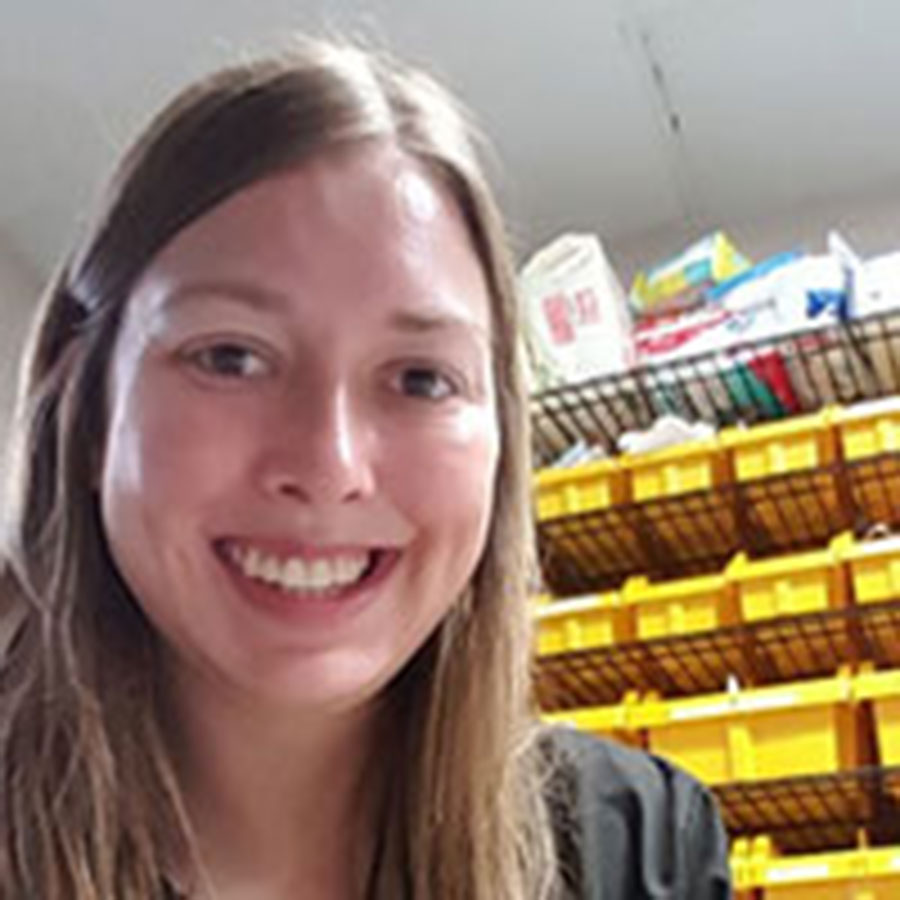 Meagan Johnson
-
Meagan Johnson enjoys working with all types of animals, including wildlife. The animal and dairy sciences major is interning in Florida this summer. She interns with the Emerald Coast Wildlife Refuge. Meagan splits her time between the refuge, located in Fort Walton Beach, and the Emerald Coast Wildlife Refuge Zoological Park in Crestview. She says her work at MSU has helped her succeed. "I've learned a few tips about professionalism while at MSU that have helped me be successful during this internship," Meagan said. Meagan plans to pursue a career as a veterinarian and says her internship and major will definitely help her advance. She chose the internship so that she could work with a variety of animals.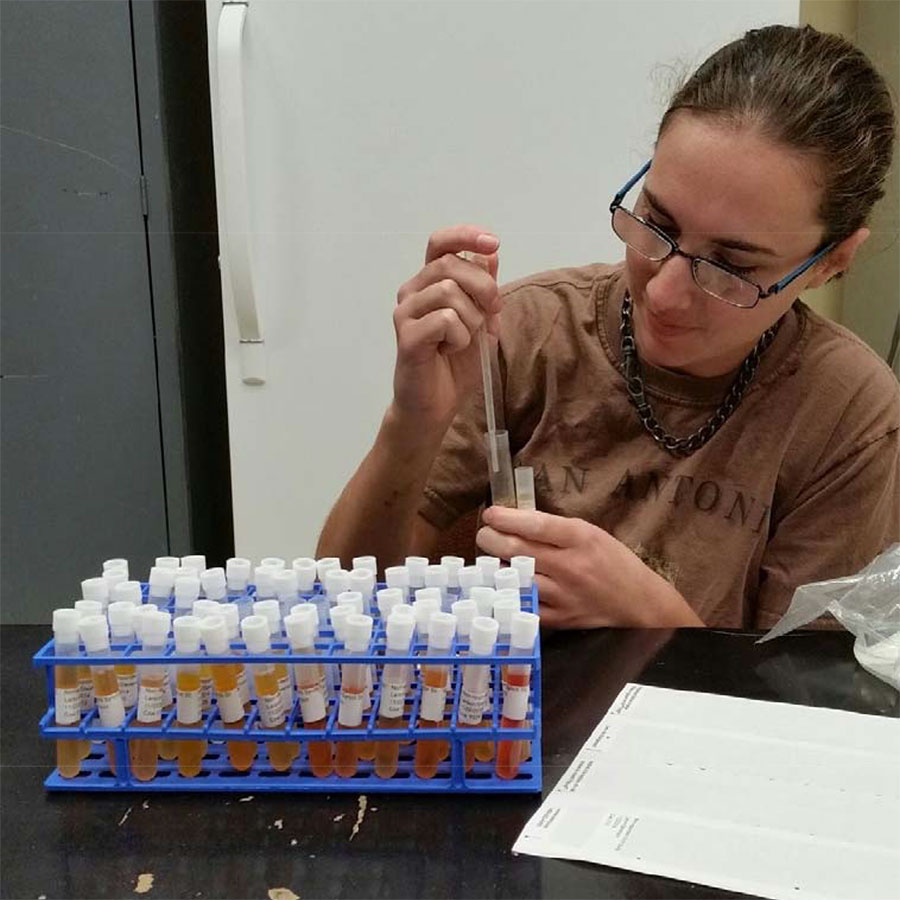 Sarah McNair
-
Sarah McNair is an undergraduate research scholar in the Department of Animal and Dairy Sciences. She sought to determine if delaying timed artificial insemination and the second injection of gonadotropin releasing hormone in an estrus synchronization protocol, or both would increase pregnancy rates in nonestrous suckled beef cows. Fifty five beef cows at MSU's beef unit were administered an estrus synchronization protocol. Those that exhibited signs of standing estrus, as detected by an activated heat detection patch, were designated as the control group and were artificially inseminated at the normal time, 60 hours after receiving prostaglandin F2a. Those not detected were then randomly assigned to 1 of 3 treatments: early administration of gonadotropin releasing hormone (GnRH) and early artificial insemination (60 hours), early GnRH/delayed artificial insemination (GnRH received at 60 hours and artificial insemination at 75 hours), or delayed GnRH/delayed artificial insemination (75 hours). Pregnancy was determined 35 days later via ultrasonography. Treatments did not impact pregnancy rates. Sire affected pregnancy rates with bulls A and B achieving 100% while bull C achieved 56.3% and bull D achieved 26.5%. There was also a difference between artificial insemination technicians with technician A achieving 63.3% and technician B achieving 16.0% pregnant. Body condition score, parity, and days postpartum did not affect pregnancy rates. Therefore, delaying GnRH and/or artificial insemination in cows that did not exhibit standing estrus, did not impact pregnancy rates to AI.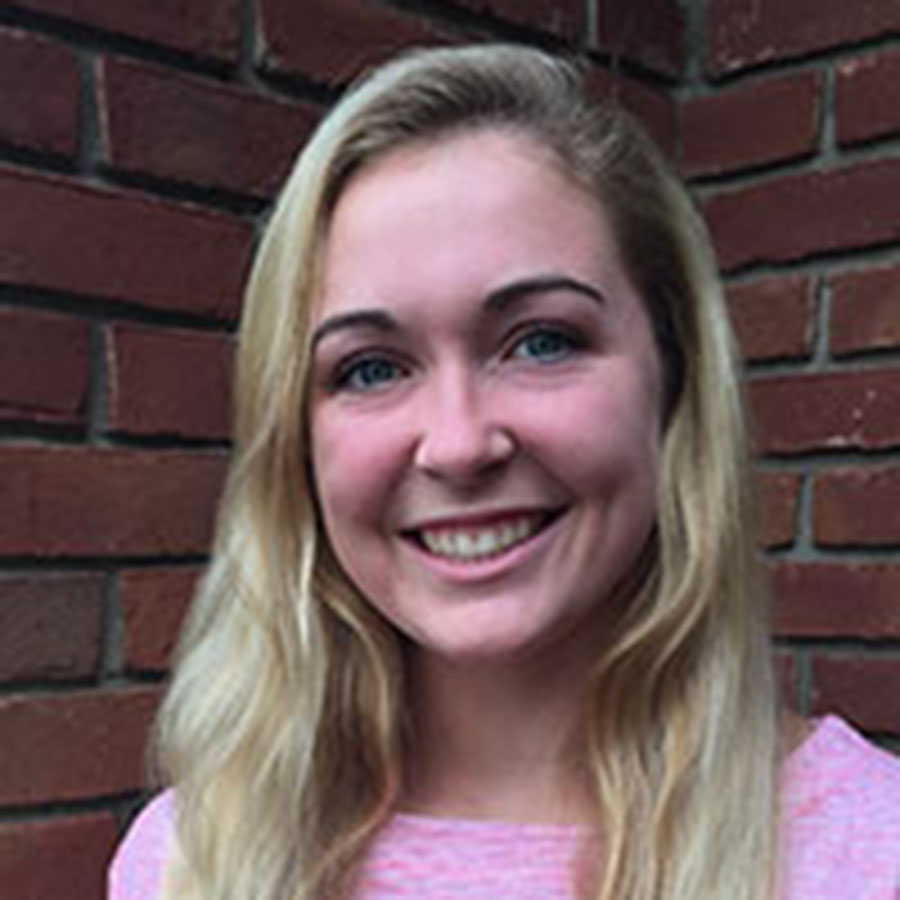 Sydney Peek
-
Sydney Peek is an ambassador for the College of Agriculture and Life Sciences. She is an animal and dairy sciences major. "I chose this major because I have always had a passion for working with animals. I also have a lifelong interest in veterinary medicine," she said. Sydney's goal is to work with animal owners and teach them positive care habits. She is most excited about the hands-on experience the major offers. She also appreciates the faculty and staff in the department. "People are always willing to lend a helping hand and help me in my career path," she said. Her defining moment at MSU came early during Eminent Scholars Day in 2014. That's when she knew Mississippi State University would be her future home. "Mississippi State University offers extensive hands-on learning opportunities. The university engages with its students in a way that best ensures their success," she said.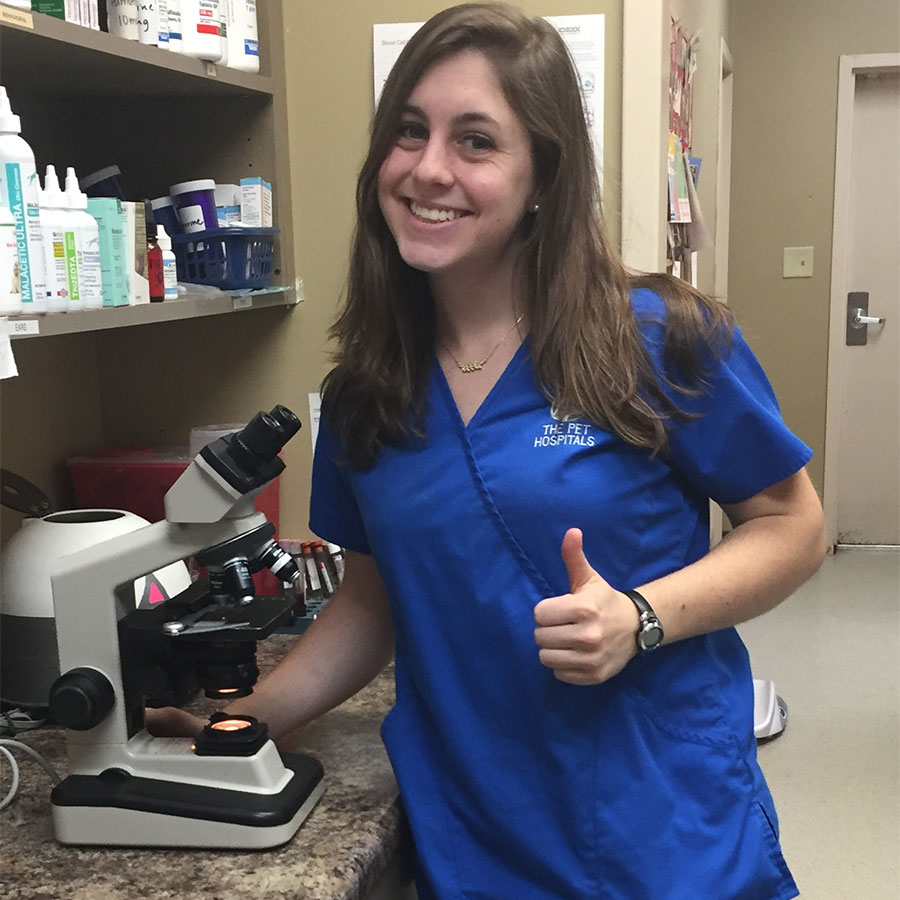 Victoria Clapp
-
Victoria Clapp is an animal and dairy sciences major. She is spending the summer interning at a veterinary hospital. The Pet Hospitals-Collierville is an animal hospital with various locations throughout the Memphis area. Victoria is a veterinary assistant there this summer. "I love working in a field that involves daily interaction with animals. This opportunity gives me exposure to the job I want to have one day. I love animals and care about their owners. It's fulfilling to better the health of our little, or sometimes not so little, companions." Victoria said the interpersonal skills she's learned at MSU helped immensely in the internship. She said the biggest lesson has been realizing the importance of simply relating to people. "Whether interacting with coworkers or clients, it is much easier to work toward a goal when there is clear communication," she says. Victoria chose her major because she thought it would give her the most hands-on experience with animals. She also saw it as an opportunity to learn about the agriculture/livestock industry. She chose her internship because it is what she wants to pursue fulltime in the future. "I love this job and I enjoy the people I work with. I could see myself as a veterinarian even in this exact clinic one day."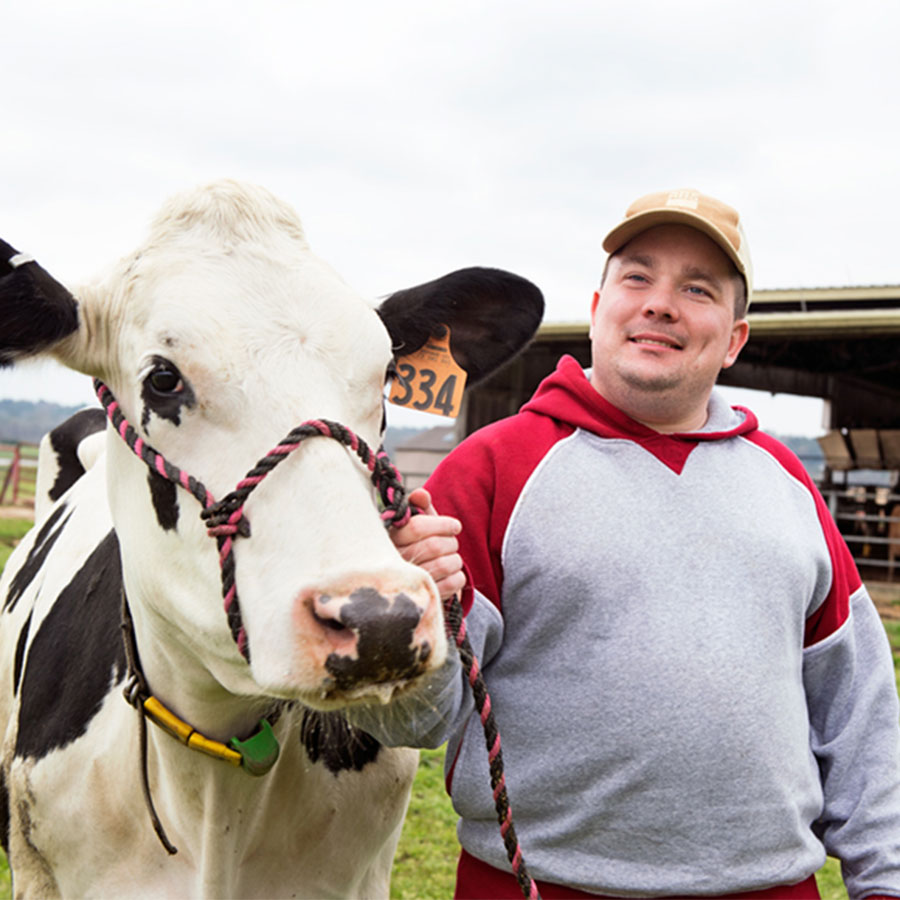 Zachary Mason
-
College of Agriculture and Life Sciences master's student Zachary Mason is enjoying his second year at Mississippi State. He enrolled after earning his undergraduate degree at Cornell University in animal science with a concentration in dairy science. Choosing his field of study was easy after growing up on a New Hampshire dairy farm. His parents bought the farm in 1994, and Zachary represents the third generation to live at a dairy. He says about 130 cows are milked there daily, and the family sells their product through Dairy Farmers of America cooperative. "My parents had me working with animals quite a bit. I wound up being the calf feeder most of the time," he says. He also enjoyed 4-H for many years and showed dairy cattle along with some beef cattle. Zachary says his partial blindness, caused by a childhood illness, makes some aspects of dairy farming difficult for him, although he has always enjoyed being hands-on with the animals. He says as a child he became good at realizing when a calf was sick and in need of special attention, and he often was attentive to behavioral cues rather than typical visual signs. Today, he still is interested in how to keep animals healthy using best management practices and a strong understanding of animal biology; however, he favors putting his efforts into research and data analysis. He also has an interest in agricultural policy. In 2015, he did an internship with the National Association of State Departments of Agriculture. His work involved attending congressional hearings and summarizing those for staff, as well as summarizing proposed legislation and communicating key information to agricultural leaders throughout the U.S. As an undergrad, he also did a summer research fellowship at Purdue University. Here at MSU, Zachary says he has met people who have advanced his professional network. His current research focuses on how heat stress affects milk quality in dairy cows. Other projects have included studies of calf birth weights, use of probiotics for heifers, and how supplements impact calves, among other studies. "I'm finding that I enjoy the data analysis more and more," he says. "I will always think of dairy cattle as special, but these skills also can be applied for researching other animals." Aside from his own academic pursuits, Zachary says his local church is important to him, as well as serving as a mentor to other students through Learning Ally, a national non-profit organization that helps students with print disabilities, including blindness, visual impairment and dyslexia.