Student Spotlight
---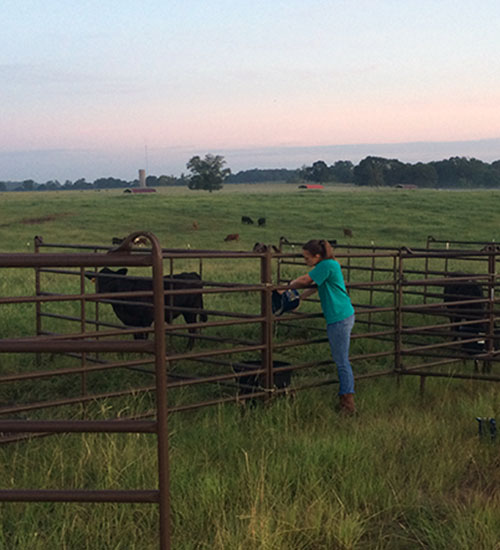 Breanna Watson
-
Breanna is a junior in Animal and Dairy Science. Last year she interned with the Mississippi Agricultural and Forestry Experiment Station's South Mississippi branch unit in Poplarville, MS. Breanna enjoyed working with Dr. Daniel Rivera and the staff at the Experiment Station. She particularly enjoyed the experiment of working with cattle. At MSU, she took Animal Science the first semester of her freshman year where she learned a great amount about cattle and how to handle them. She was able to use that knowledge and apply it to her internship while working with cattle at the experiment station. Breanna desires to obtain experience working with several types of animals and apply that experience to her overall career goal as a Veterinarian. This internship has offered her the opportunity to gain the experience anticipated with large animals. She learned a lot during her internship, but time management was the biggest lesson. Breanna balanced her time between online classes, working, and taking on this internship.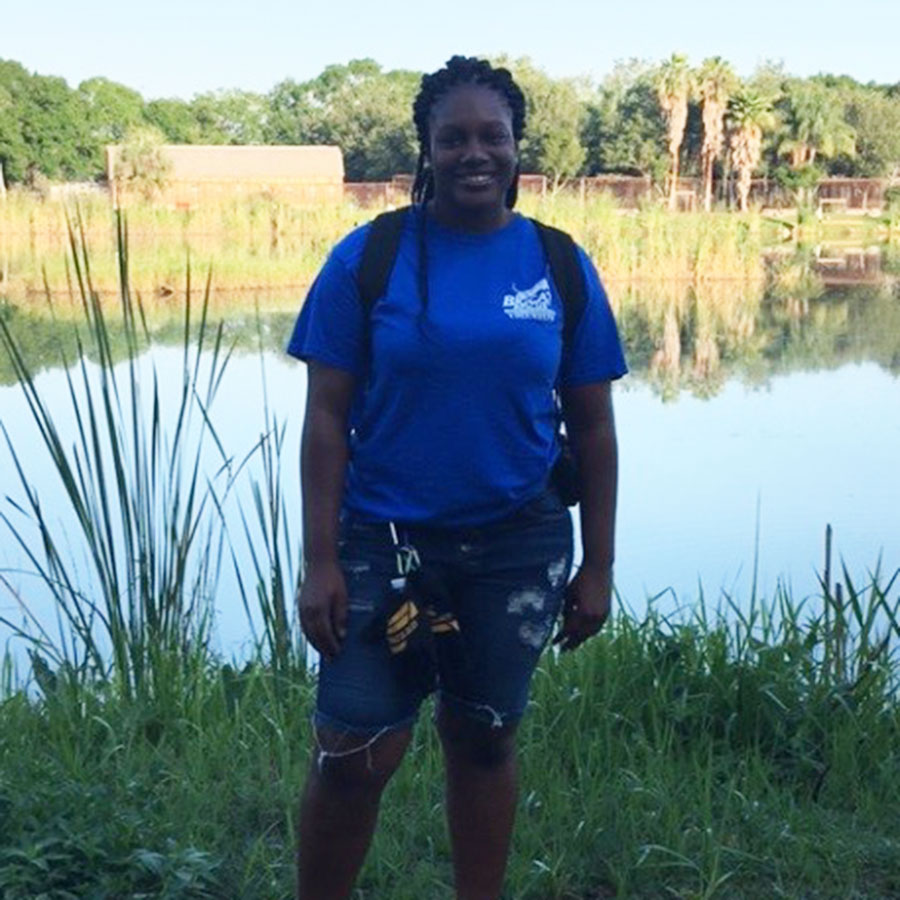 Briana Burkes
-
Briana Burkes is interning at Big Cat Rescue in Tampa, Florida. She is an animal and dairy sciences major at MSU. Her favorite part of the internship is getting to work up close and personal with tigers. She said she's learned how to keep her composure with the wild animals. "Working with larger animals is not so bad since I have experience working with cows at Mississippi State University. I have learned good hard work." Briana said the experience has been an eye-opener into the world of the sale of exotic animals. She chose her major because she enjoys working with animals. She chose the internship because she may one day want to work with exotic animals. She recommends the internship to future students. "There is so much to learn and it is just a great experience."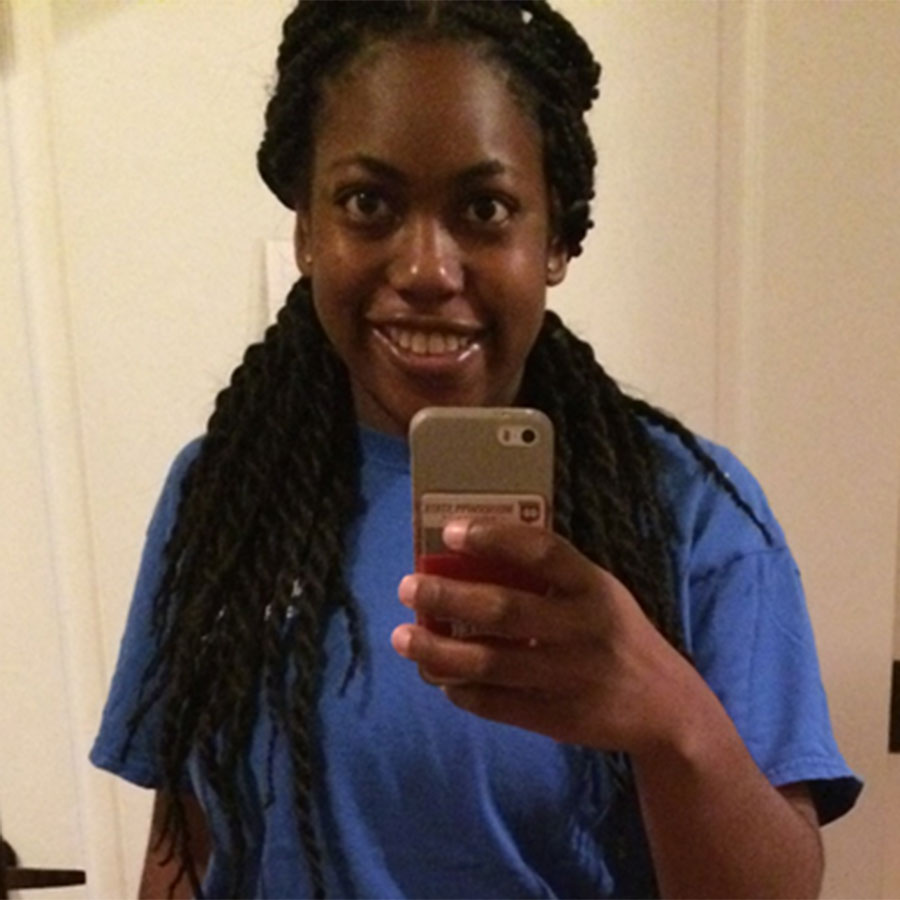 Brittany Franks
-
Brittany Franks is working with tigers, lions, and cougars during the summer of 2016. The Animal and Dairy Sciences major landed a job at Big Cat Rescue in Tampa, Florida. She said that classes like companion animal have helped her during her internship. Brittany has always loved animals. She chose animal and dairy sciences because she wants a career where she can take care of animals and nurse them back to health. She chose Big Cat Rescue to gain experience working with different types of animals.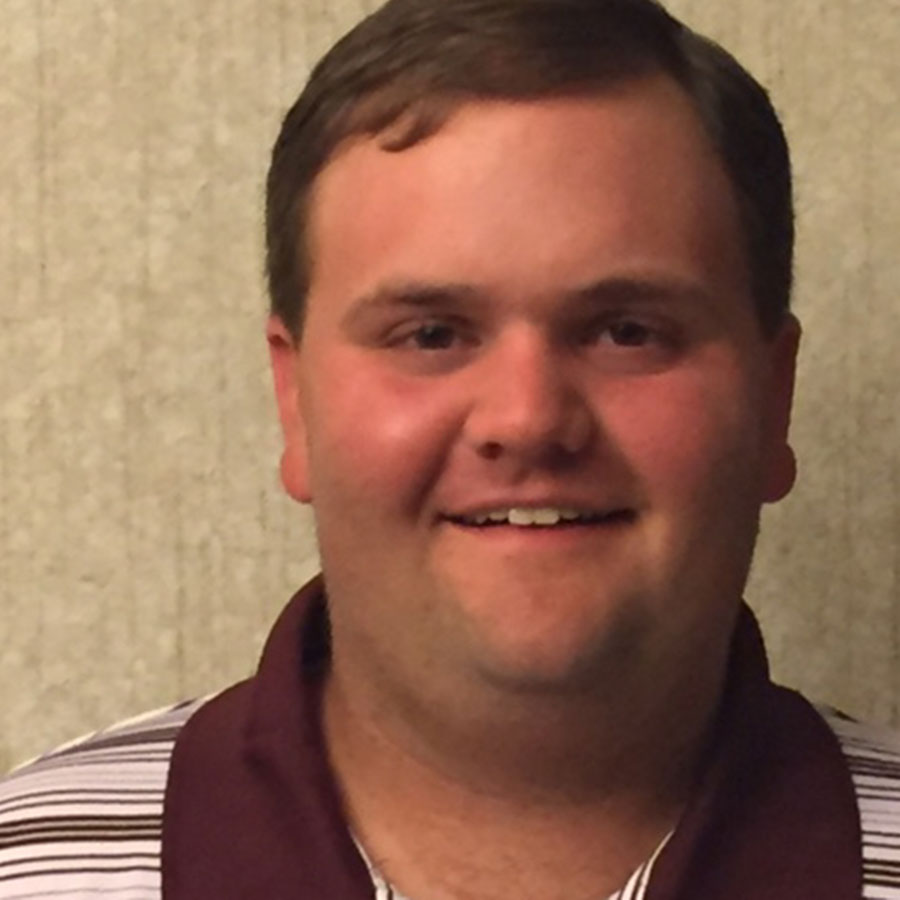 Cameron Crawford
-
Cameron Crawford is an animal and dairy sciences major from Tylertown, Mississippi. He plans to graduate in May 2018. His favorite part of home is its slow-paced, small town feel, which makes Cameron feel right at home here in Starkville. Ever since he stepped on campus as a middle schooler he fell in love with MSU due to the environment and all the people who made it truly feel like a home. Cameron's interest in cattle extends beyond the classroom. He raises and shows cattle. "It's just an amazing process to watch a calf being born and go through the stages of life with a person's help along the way. Showing cattle has also helped me better develop my skills in areas such as managing responsibilities and communication," he says. When he isn't busy with school or focused on animal sciences, he likes sports. "I have loved watching sports since I was a little kid. I am an extremely passionate fan of my teams and watch them whenever I can," he says. After graduation, he plans to go to graduate school and get a master's degree in agricultural communications and possibly get a job with a cattle breed association or agricultural publication. A fun fact about Cameron is he has an artistic side in music and drawing.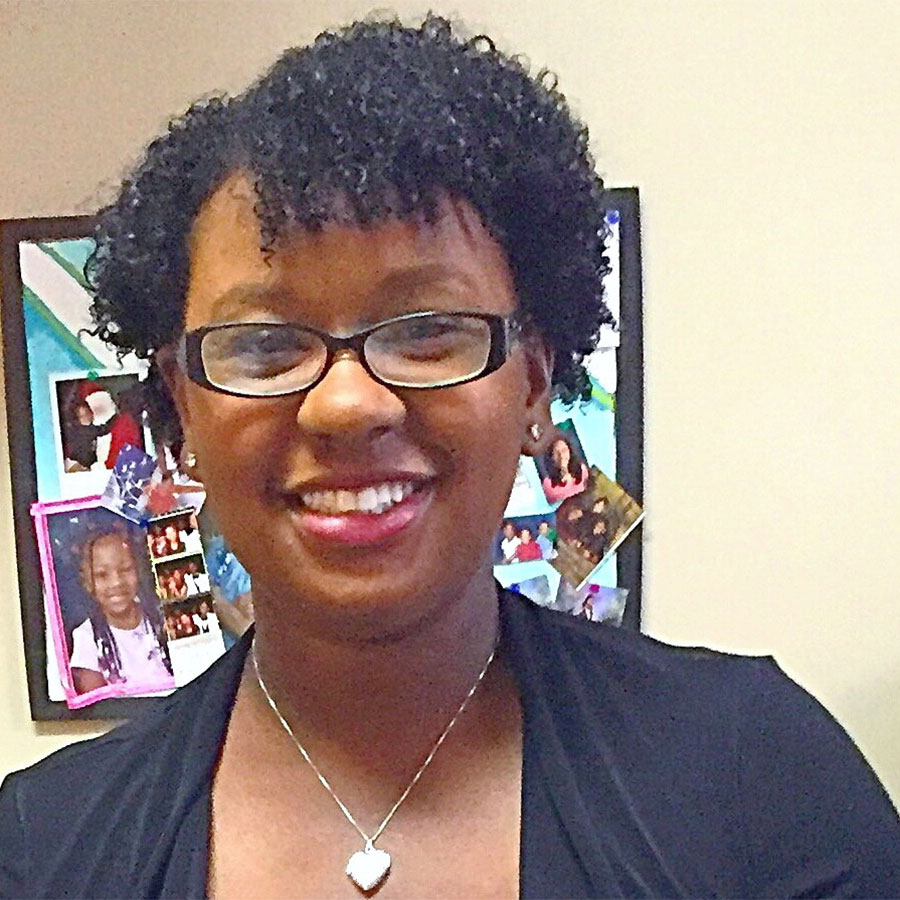 Dorothy Cottonham
-
Dorothy Cottonham is animal and dairy sciences major. Her friends call her DeeDee and she's always had a love for animals. She hopes to become a vet one day. This summer, she cares for sows and their growing piglets. "I took an academic course called swine science taught by Professor Shengfa Liao. This course taught me about pigs and their behavior." After that, she earned a paid internship at a swine breeding farm in West Point. "The experience is valuable even though I don't plan to pursue a career in the industry. I see several aspects of the industry and have the chance to work with some great people. The swine industry would not be as successful as it is without its dedicated employees."
Erin Doll
-
Erin is a senior majoring in Animal and Dairy Sciences. Last summer she had the opportunity to intern with Safari4u Veterinary Program in Cintsa, South Africa. The internship is designed to provide a broad and comprehensive understanding of animals in the African context. Throughout this program she was given the opportunity to work with local domestic animals, livestock, and wildlife. Her responsibilities ranged from assisting with game capture to working on various community outreach projects. The program is under the supervision of a program vet and in coordination with many individuals in various sectors of the animal industry. This wide range of experiences will be invaluable to Erin as she works toward her goal of becoming a veterinarian.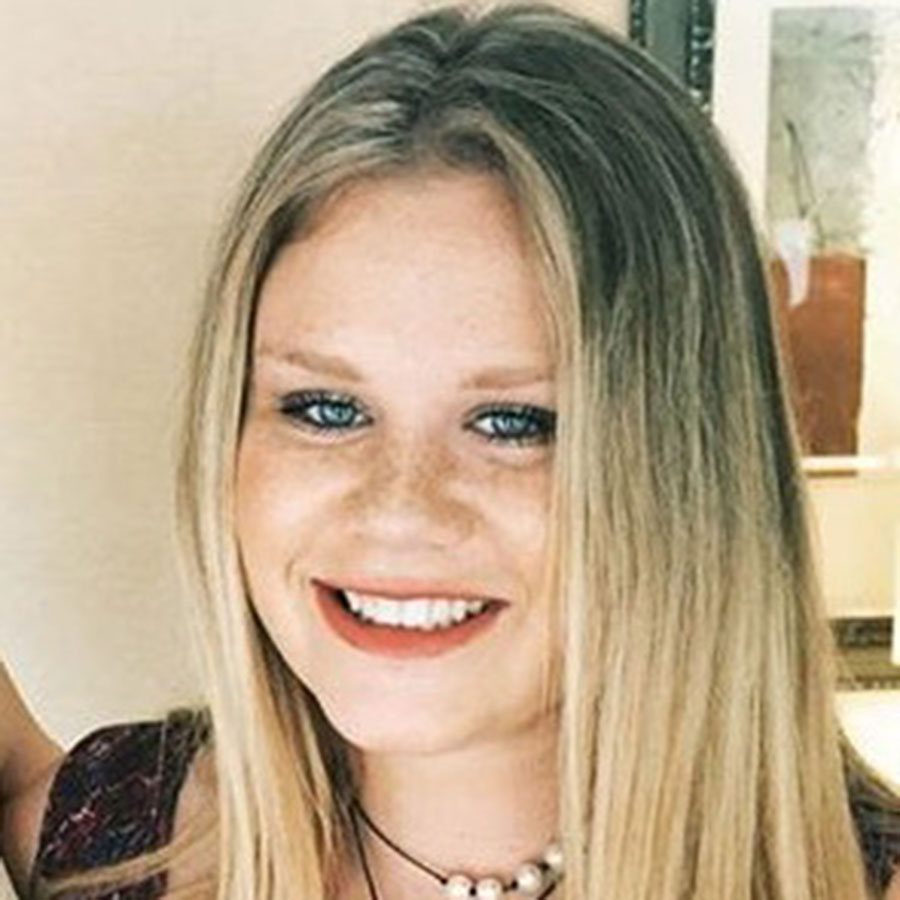 Gianna Ciotoli
-
Gianna Ciotoli has a passion for agriculture and animals. That's why she chose the animal and dairy sciences major, pre-veterinary concentration. She hopes to one day become a large animal veterinarian. "Agriculture is our wisest pursuit and it will always be needed for survival," she said. Gianna wants to contribute to improved animal welfare in animal production. She hopes to inspire future generations. "I would like to show how rewarding the agriculture industry can be," she said. Upon graduation, Gianna hopes to attend vet school. "Since I was three-years-old I have had a passion for animals. I have always wanted to be a veterinarian. It is a big step that I have worked for my whole life so far. I am excited to see where my future takes me," she said. Her favorite part of the college and major is the close-knit group that she calls family. "Everyone is friendly and approachable. The professors are incredible and genuinely care about their students," she said. She also appreciates the hands-on experience. "You work with all sorts of animals and you learn things that you will carry with you forever," Gianna said. As an out-of-state student from Tampa, Florida, Gianna had concerns about being so far from home. "A defining moment for me was finally feeling comfortable and like I belonged. My ADS major really helped me with that. Once I started taking ADS classes, I met amazing people that made me feel like I was at home. A sense of belonging is crucial to a student in college and I thank my major for that feeling," she said. Gianna also provides prospective students with good advice. "I would tell students that it was the best decision I have ever made. If you want a future in agriculture, it will be your best decision, too. My major has amazing professors, personable class sizes, and offers hands-on experiences. The clubs and organizations within the department are rewarding. There are countless opportunities to get involved. If you are looking for a family inside your major, this is definitely the program for you," she said.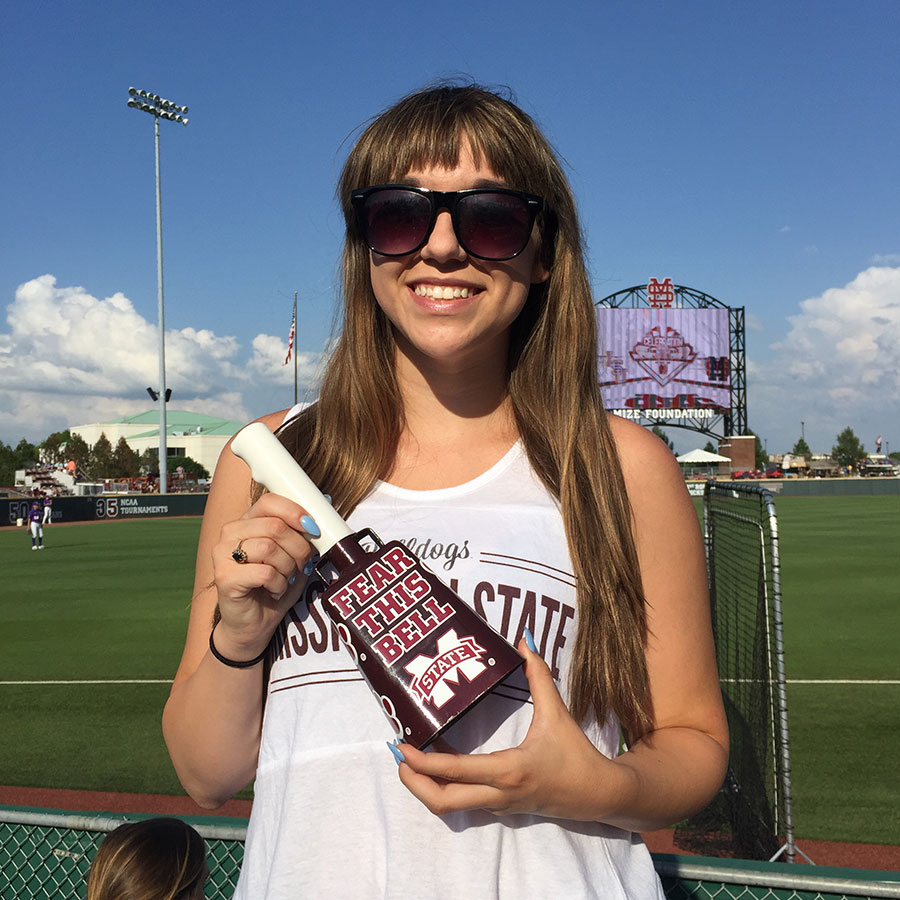 Jessica Brown
-
Jessica Brown is an animal and dairy sciences major from Houma, Louisiana. She anticipates graduating in May 2019. Her favorite thing about home is the culture that the area has. She says south Louisiana is very unique. "There's just something about it being different that I love." We asked her what her favorite part about being a Mississippi State bulldog was and she said being able to be a part of the atmosphere during sporting events. Jessica said being able to be so hands-on with her college has truly been the main reason why she loves the College of Agriculture and Life Sciences so much. In her spare time, you can find her reading, listening to music, and being outdoors. After graduation, she plans to continue her education at Mississippi State's College of Veterinary Medicine.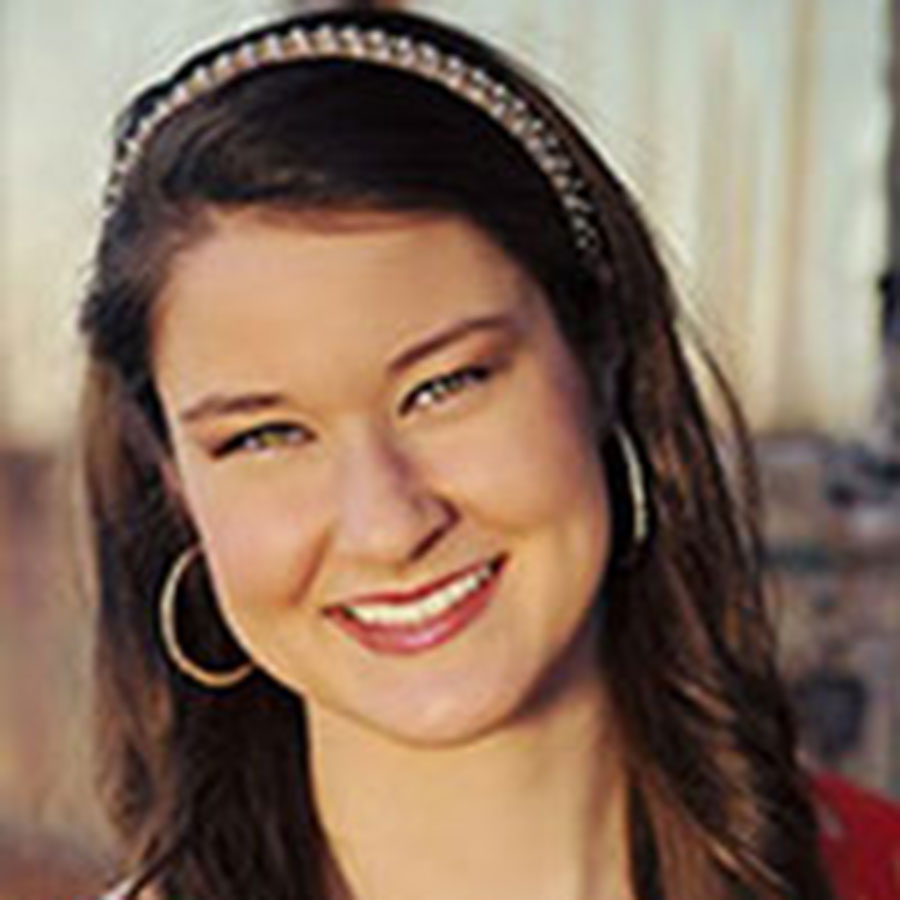 Kate Parsons
-
Kate Parsons is an animal and dairy sciences major with a pre-vet concentration from Columbia, Tennessee. She anticipates to graduate in May 2019. Parsons says Starkville is very similar to her home in the sense of small local vibe that it gives off. When she goes home, her favorite things to do is go to the local farmer's market, grab a cup of coffee at Buckhead Coffee, and drive the short trip to Nashville. Parson says, "I love and chose Mississippi State because of the people. The employees and faculty on campus are never shy of amazing and the locals are always eager to help new students as well." She says her favorite thing about CALS is how involved the dean and associate dean are. "They are very visible at events, which is very encouraging." In her free time, she loves to travel. You can catch her taking a last minute quick trip to T-town but for international travels, she has been to London, Paris, Rome, Mexico, and she just got back from China. After her undergraduate degree, she still hopes to attend vet school. However, as she spends more time in the ADS department and learns what other opportunities are out there, she is considering possibly a career in animal nutrition. A fun fact about Kate is that even with all the crawfish boils at MSU, this girl has never had a crawfish.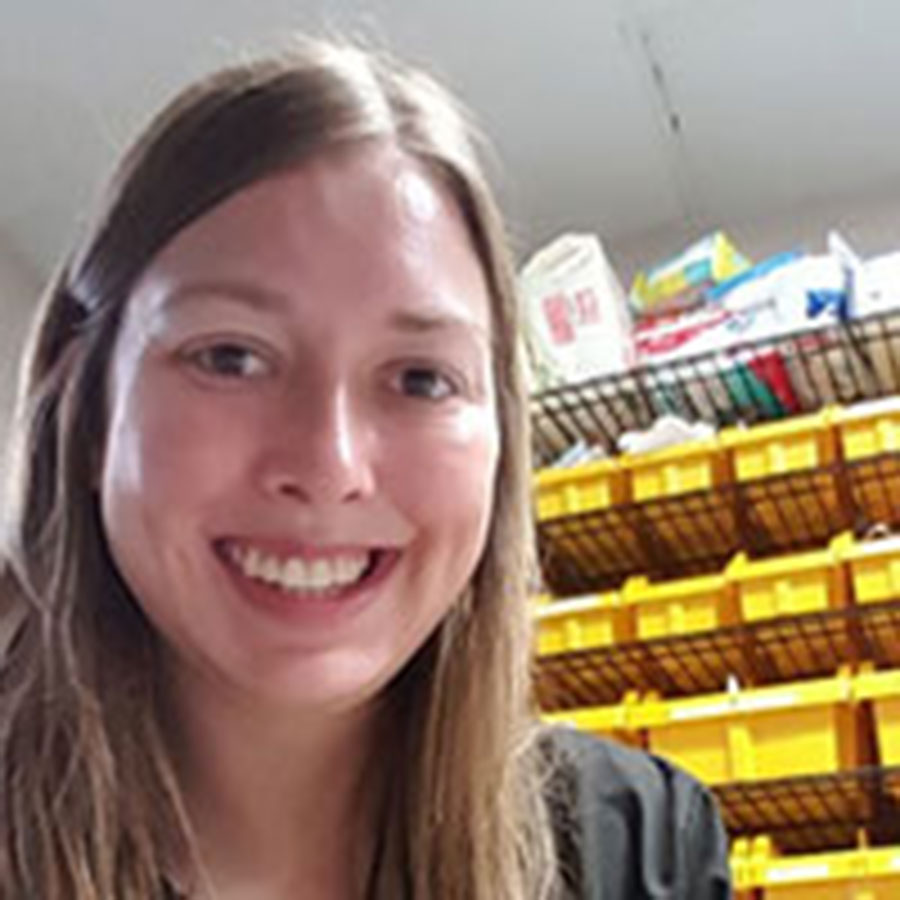 Meagan Johnson
-
Meagan Johnson enjoys working with all types of animals, including wildlife. The animal and dairy sciences major is interning in Florida this summer. She interns with the Emerald Coast Wildlife Refuge. Meagan splits her time between the refuge, located in Fort Walton Beach, and the Emerald Coast Wildlife Refuge Zoological Park in Crestview. She says her work at MSU has helped her succeed. "I've learned a few tips about professionalism while at MSU that have helped me be successful during this internship," Meagan said. Meagan plans to pursue a career as a veterinarian and says her internship and major will definitely help her advance. She chose the internship so that she could work with a variety of animals.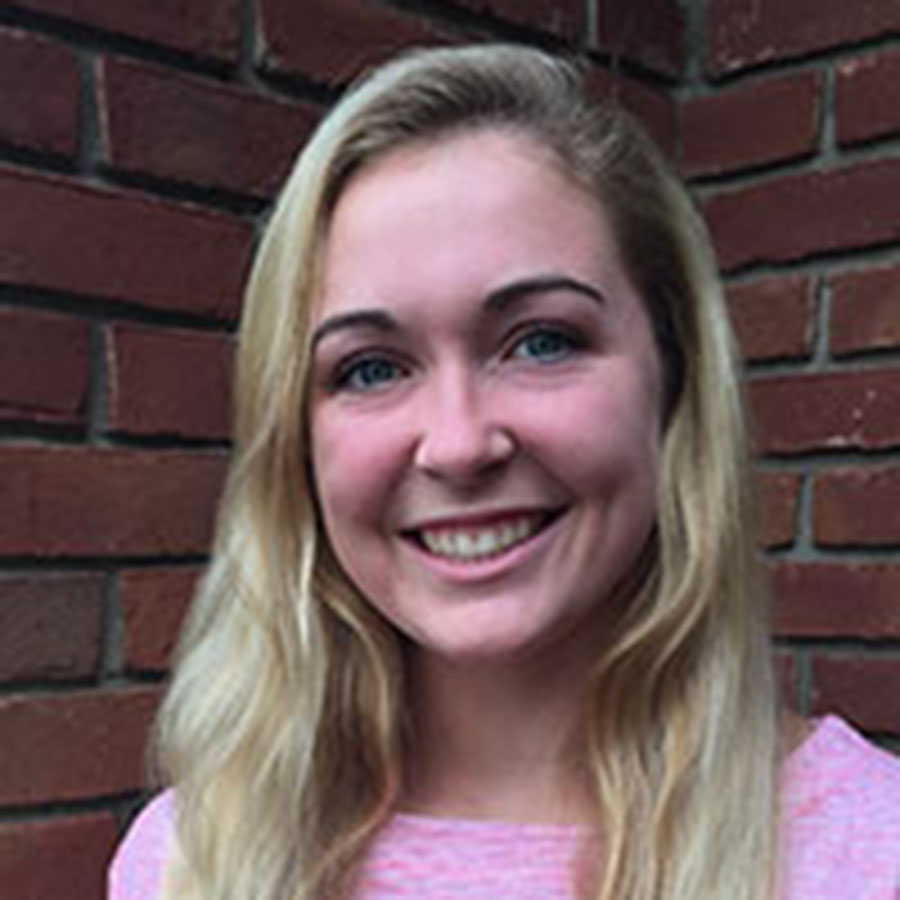 Sydney Peek
-
Sydney Peek is an ambassador for the College of Agriculture and Life Sciences. She is an animal and dairy sciences major. "I chose this major because I have always had a passion for working with animals. I also have a lifelong interest in veterinary medicine," she said. Sydney's goal is to work with animal owners and teach them positive care habits. She is most excited about the hands-on experience the major offers. She also appreciates the faculty and staff in the department. "People are always willing to lend a helping hand and help me in my career path," she said. Her defining moment at MSU came early during Eminent Scholars Day in 2014. That's when she knew Mississippi State University would be her future home. "Mississippi State University offers extensive hands-on learning opportunities. The university engages with its students in a way that best ensures their success," she said.